---
---
2 years ago we decided to move to L.A. I would probably never do it, because i'm too scared and don't have courage to do certain things, but Trent is Australian, really lay back guy. So we have decided and moved to L.A.
Funny enough after 2 weeks of living there our long time friend from the show Burn the floor which we did together for many years Sharna Burgess calls and said I have a job for you guys if you are not busy. 
At the beggining we thought it's probably not real or it's not going to happen. She called us and said it's a secret for now but you will be working with Kevin Spacey for E-Trade commercial. They need someone to do the tango choreography.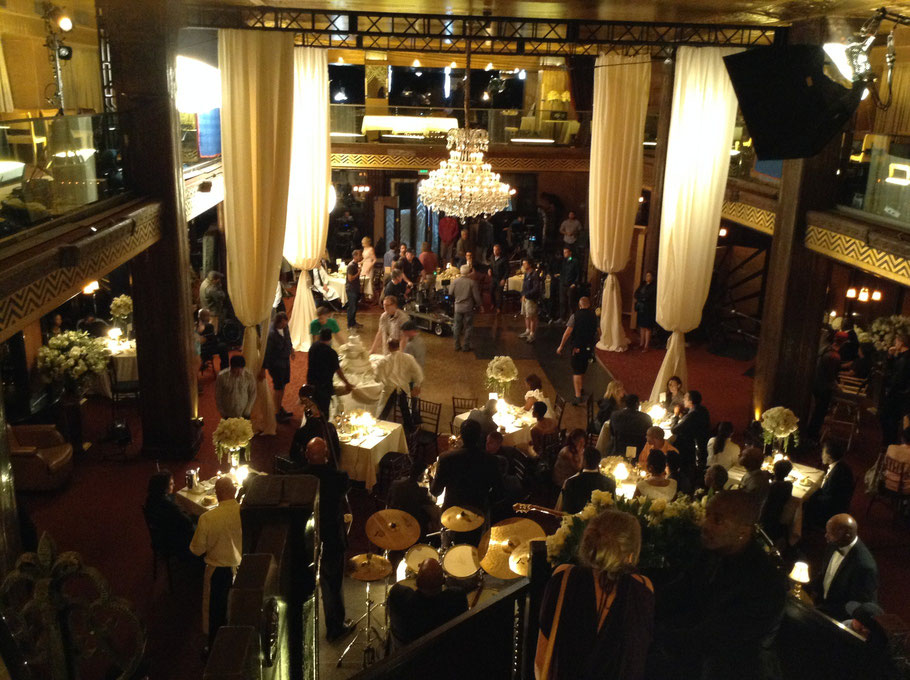 FIRST DAY
When we got to the first rehearsals there were the amazing actors Carla Renata and Shashawnee Hall and main choreographers Rich&Tone who are more known for choreographing The Super bowl, Madonna's tour, dancing for Michael Jackson,.....
The director was also there and told us the idea of the commercial. So together with Rich&Tone we have came up with a tango piece for 3 people. Two of them dancing, this were Carla and Shashawnee. While they dance Kevin Spacey enters there dance and explain the E-Trade options.
---
SECOND DAY
Second day we had rehearsals at Terranea resort where the shooting was happening. This will be the day Kevin will join us. He came straight from China to rehearse with us. So till then we didn't tell anyone that we were suppose to work with him because we didn't believe it will actually happen. But it did. He came and look exactly like in movies.
Carla and Shashawnee were already rehearsed so all we had to do was teach him choreography and make him feel comfortable with his steps. So we started teaching him bit by bit with Tony&Rich over looking the whole thing.
He got it pretty fast. And that was it for the day. The place around the resort was amazing, if you are there you should definitely go there and visit or al least go for a breakfast or lunch.
---
DAY 3 - SHOTING DAY IN DOWNTOWN LOS ANGELES
It's shooting day. We started early for a big 12 hour day. We got there, had breakfast with all the crew and then the day began. First we have rehearsed with out Kevin and when he got on the scene we did a few shots of every part, so they made sure they have all the details for the commercial.
After that he left and we have continued retaking and fixing steps and the look with the actors.
The day finished at 8 pm, we were tired but exited and grateful for such an amazing experience. Just to be there and watch how everything runs, how the cameras work, how the producer works, extras and actors it's amazing.
PLEASE CLICK ON THE LINK FOR A VIDEO
AND HERE IS THE MAN HIMSELF
---
---
Enjoyed this article? Follow me on 
---
---