Hi guys,
if you want healthy chips then here it is. Recipe by Savina Atai. It's the easiest, fastest recipe to do and it tastes delicious plus it's healthy. It will take you 15 minutes all together and it's a great snack for you and your friends.
---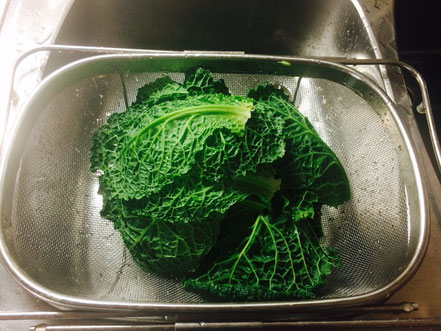 Make sure you dry it with a table cloth.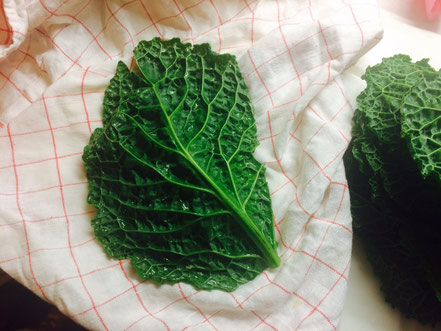 Cut kale into squares, not too big pieces.
Spread it on the cooking paper.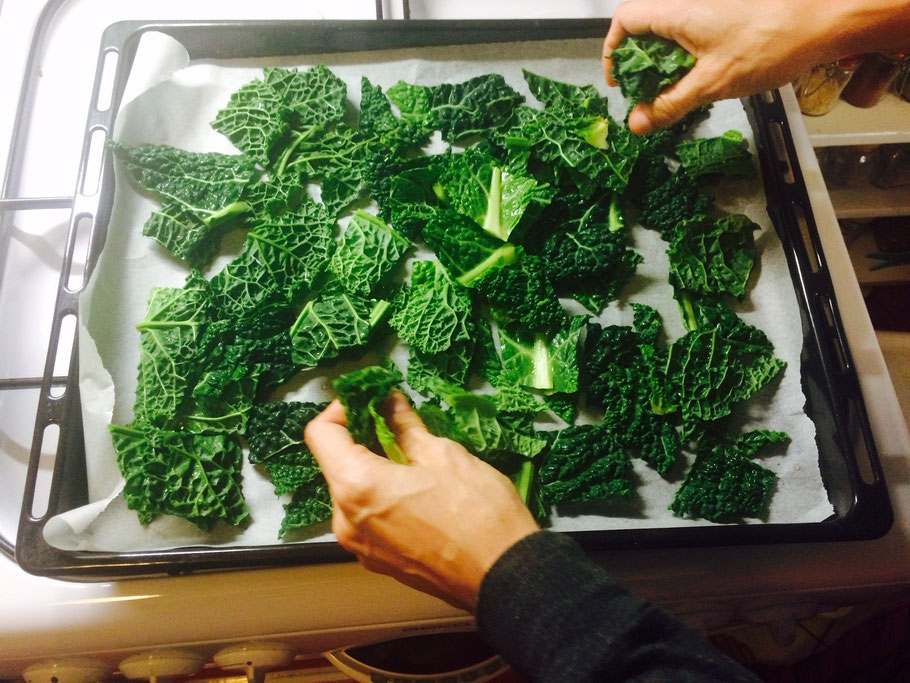 Sprinkle little bit of sea salt.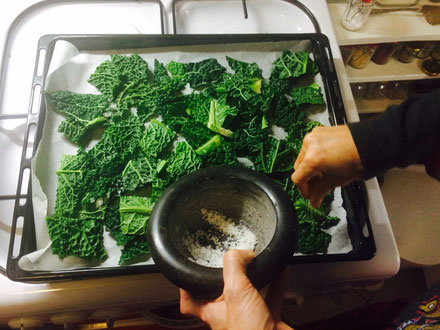 After that sprinkle a little bit of turmeric or what ever you heart feels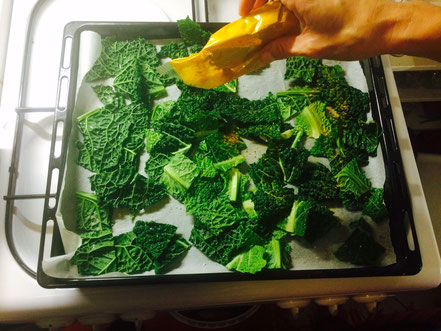 You can add a little bit of olive oil.
Put the tray in the preheated oven on 200 degrees celsius for around 15 minutes. And voila!!! Here it is. DELICIOUS CHIPS XXX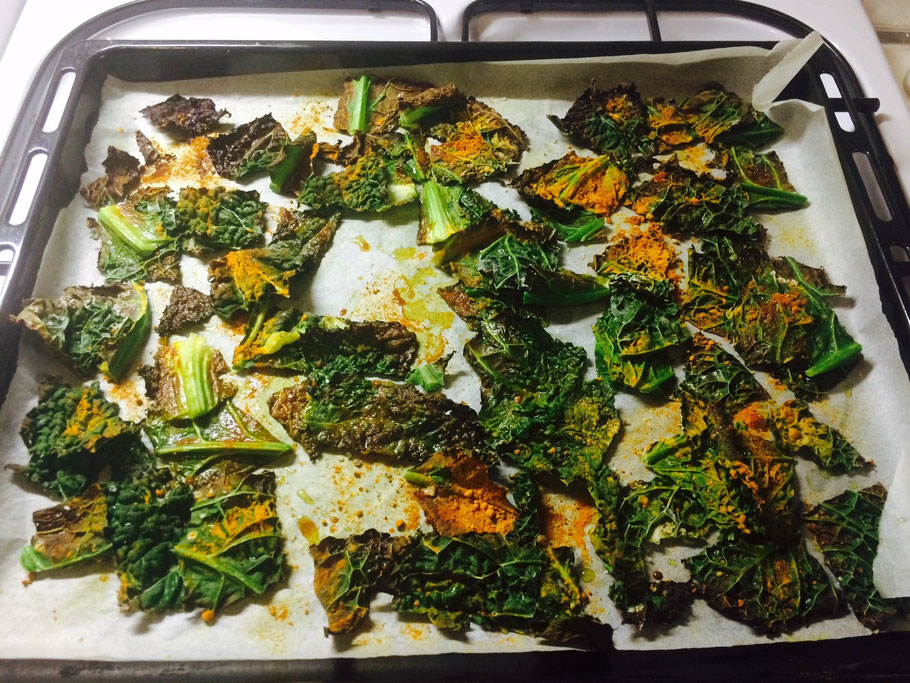 ---
---
Enjoyed this article? Follow me on 
---
---