---
If you like it you can press button below :) :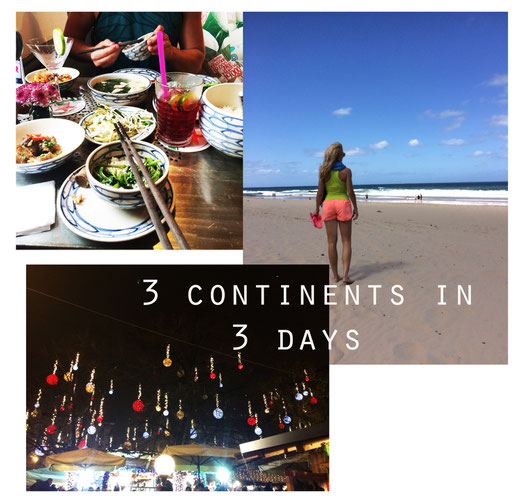 I didn't write a blog for a while now. Since we have finished Puttin on the Ritz in mid November, we have been super busy with preparing 4 routines for So you think you can dance Vietnam. 
So yes, we have finished the show in Vietnam, travelled back to Budapest for a day and then back to Australia to visit Trent's family. 
SAIGON, VIETNAM
Vietnam for this time of the year was super hot, especially the first week. Unfortunately we didn't have time to travel to Hanoi or anywhere else which we really wanted to do because we worked every day. But we stayed in a nice hotel this time with a pool and gym which we used a lot. The hotel was full of Australian and Scandinavian tourists. But I highly recommend www.sunlandhotel.com Since we were in Saigon a month ago, we didn't feel like exploring the normal restaurants so much, so this time we were trying to be more like locals. We ate almost all the time on the streets. And all the food we ate was great, clean and fresh and you get to mix with the locals. Be careful though, because if you are a tourist they will sometimes try to charge you more. Also be super careful with your hand bag. I know, i know you will say i heard it a million times. Well i did as well and guess what happened to me on the last day. I had my bag across my shoulder and my body and i was standing on the side walk calling a cab. When 2 men on a scooter drove past, grabbed my bag from behind, pulled me back and drag me for a bit. I fell back on my back, holding my bag, i didn't really know what was happening. Lucky Trent sort of stopped me a bit when i was falling. I was all bruised, well still am. But nothing big happened and i ended up holding on to my bag which had all of our passports and documents and we were super lucky, especially since we were flying that evening to Budapest and then back to Sydney. 
Since we were there in Christmas time i have added some photos. To my surprise we didn't see many places to be decorated, but was still enough to feel that Christmas is coming.
---
---
BUDAPEST, HUNGARY
We arrived to Budapest in the afternoon. Had our car parked in the long term parking. Highly recommended. It's safe, cheap and not busy at all. The airport is brand new and people are really nice. I was actually relieved to be in Europe, since the accident ;) We drove to the city to find our hotel. Which we were also lucky. It was a really nice hotel, 10 min walk to the center with an amazing breakfast. We parked the car, talked to my mum, especially because she was really worried about me and then off we go walking to the city to find some food. We were lucky we were there for Christmas time, when all the markets were offering amazing food which you really couldn't resist. At first we were trying to find a restaurant to sit and eat, but when we saw all this delicious food that was the end of our exploring for the restaurant. So we found a place to sit and then the hard time of deciding what to eat began. 
First we shared (i'm not sure what the name is) but was a big donut sort of base, covered with garlic, sour cream and cheese. Photo below. It was delicious.
After we shared some goulash in bread which was also yummy. We had some glut wine to keep us warm. The sun was going down so all the Christmas decorations were coming out and it was beautiful , magical winter. Below are the photos of the delicious, juicy, fresh food.  
We walked around the market with all different Christmas items to buy and slowly back to the hotel. Next day we had a beautiful breakfast, packed and drove to the city before going to the airport. We went back to markets where on the way we met in the middle of Budapest one of our friends from Slovenia. We know him through FB through another friend. But how funny was to bump into him there. After we went for another delicious meal and then off to the airport.
---
ON THE PLANE TO AUSTRALIA
---
WOLLONGONG, AUSTRALIA
And finally we arrived to Sydney airport. From Budapest onto to Amsterdam, Soul and final destination where Trent's parents picked us up. We were lucky that the sun came out. When we got to Wollongong which is an hour from Sydney, we stayed at home a bit and then straight away that day went to visit both of Trent's brothers and their families, so at the end of the day i was dead tired. And this is how our 3 continental trips ended up.
---
---
---
Enjoyed this article? Follow me on 
---
---