---
If you like it you can press button below:
---
Hi,
While we were on holidays in Croatia in november between all the crazy work, we went for a little get away weekend. When we are there we always feel really relaxed. The air is fresh. At that time of the year the weather is a bit cold and windy so perfect for just taking your brains on holidays. So what else is there to do but eating. This time we decided to make a healthy pizza with a cauliflower crust in our super mini kitchen.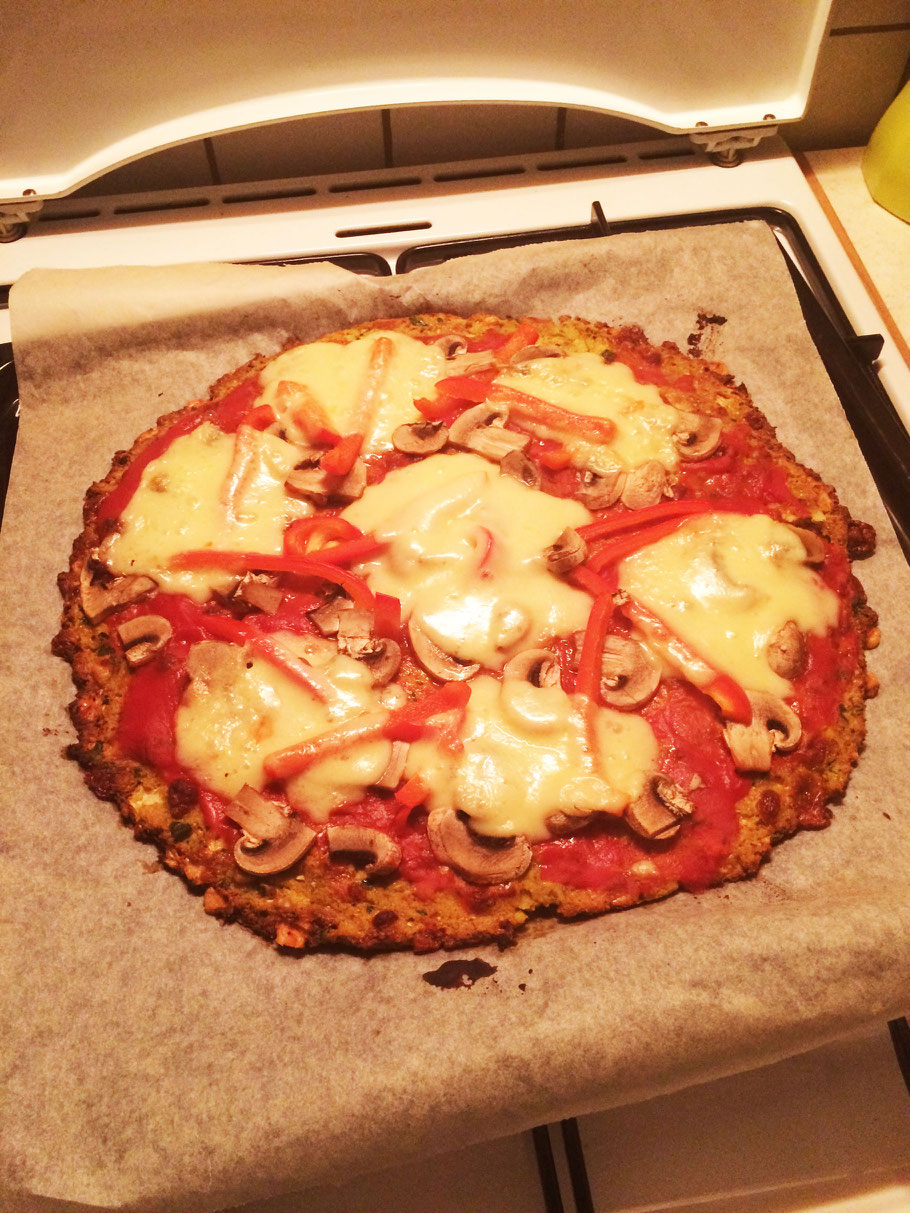 ---
The first thing you have to do, is cut a cauliflower and put it into a magic bullet or something similar. Then you put the cut up cauliflower into the microwave for a few minutes so it gets cooked.
---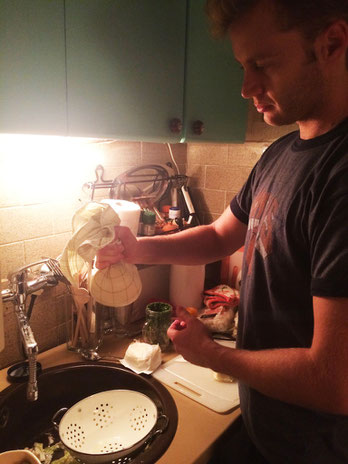 After you put the cauliflower into a tea towel and press it for a while so you get rid of all the water.
---
While you are squeezing cauliflower someone can prepare the parsley, cut mozzarella cheese, get one egg, some spices (oregano). You can even add two different sorts of cheeses. Play by your heart what to add to the crust. Then you mix all the ingredients together.
---
After you prepare baking paper and spread the crust onto it. Add some tomato sauce.
---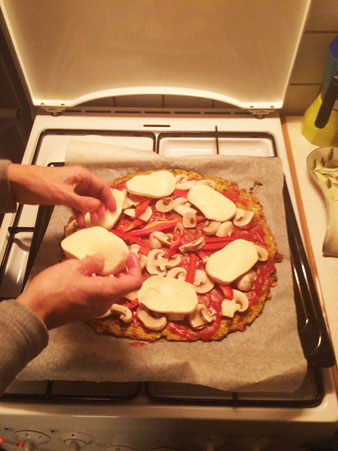 Add what ever you like. We have made it a vegetarian pizza.
Pop it in the oven at 200c for about 25mins. Then you can test out your family if they even realize it's cauliflower cause my father in-law thought it was normal pizza.
And BON APPETIT XXX
---
---
---
Enjoyed this article? Follow me on 
---
---